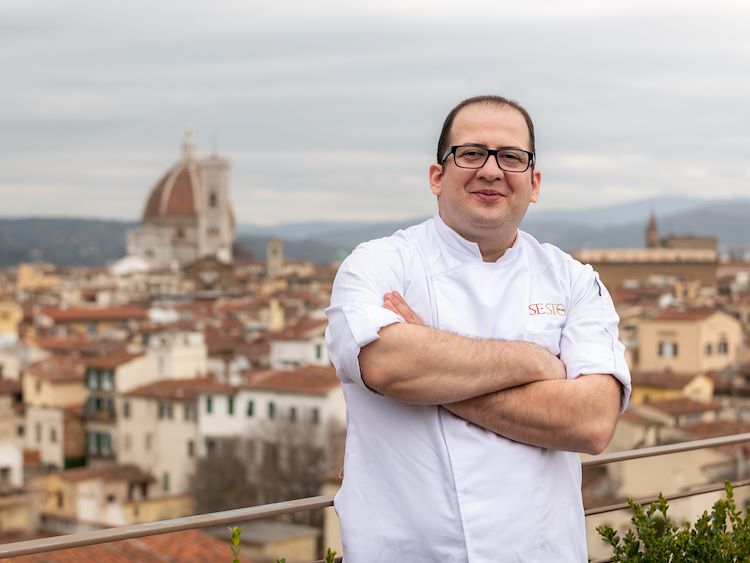 Marco Migliorati
Born in Florence, class of 1988, Marco Migliorati discovered his passion for cooking at a very young age.
After receiving his diploma at the historic hospitality training institute Buontalenti in Florence he started to undertake various important experiences in Tuscany - among those the Michelin starred restaurants Enoteca Pinchiorri and Ora d'Aria in Florence.
His current position as Executive Chef at The Westin Excelsior Florence was characterized by an exciting collaboration with the Chef Matteo Lorenzini, giving him the possibility to perfect his talent and professionalism.
At the restaurant SE·STO on Arno Marco's inspiration is to propose dishes of contemporary and international taste, executed with recognizable determination.
Migliorati's dishes are constructed with great precision and passion, starting from high quality raw materials excellently concentrated with flow and harmony, enriched by multiethnic impression, but always in close connection with the local territory.